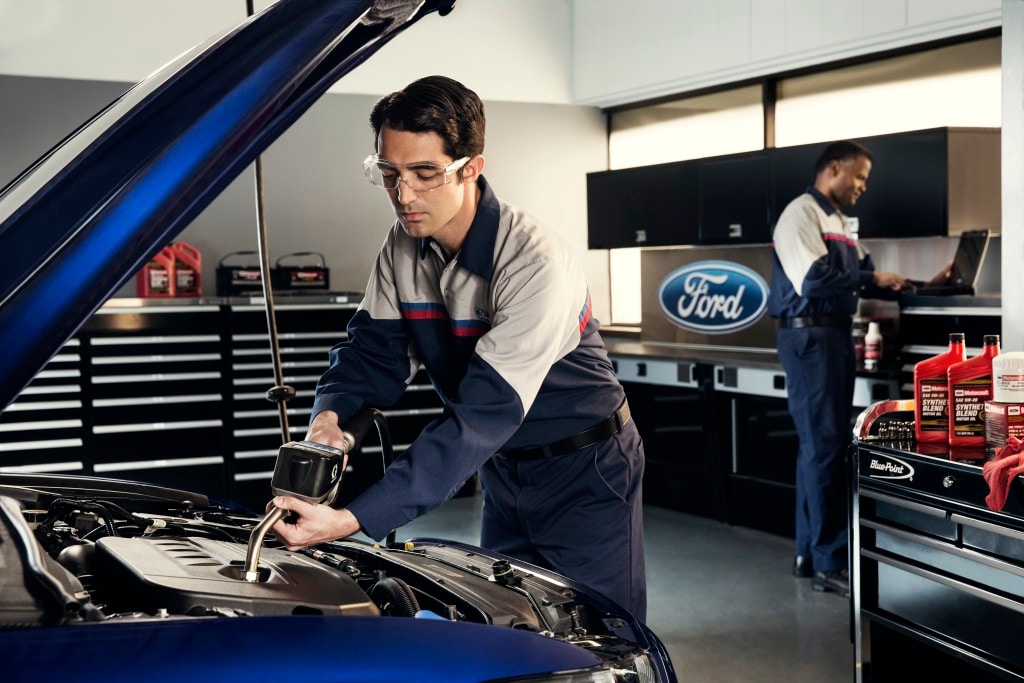 There are many parts making up your vehicle, and ensuring the quality of them is a specialty of our service center. We've helped many drivers keep up with their Ford maintenance schedule as well as performed vital service on other makes of vehicles. The customers of our auto service center near New Providence trust our technicians to get the work done right the first time, and they love the affordability of our auto service. Keep reading for more details about the auto service center at Liccardi Ford!
Why Bring Your Vehicle to Our Watchung Ford Service Center?
Drivers in the area have a lot to deal with, from potholes to adverse weather, and maintaining your vehicle ensures that you're ready for anything that you'd meet on the road. Our technicians drive the same roads that you do, and maybe even the same vehicle, so they know what you need to feel confident in the quality and reliability of your model. Our customers enjoy other amenities, too, like transportation after they drop off their vehicle. We also use genuine Ford parts made specifically for your Ford model, and these provide greater dependability than after-market parts. In short, when you want affordable auto service near Springfield Township that you can depend upon, Liccardi Ford is the place to come!
Schedule Ford Service Online Through Our Website
So, there are several reasons why drivers come to us when they need an oil change, brake inspection, or tire rotation, and we're happy to talk more with you about our service center. Of course, if you know that your vehicle needs service and you trust us, schedule an auto service appointment near Maplewood through our online form. Simple and secure, this form lets you see all our open appointments so that you can pick the time and day that works best for you!