90 minutes or less from the moment the deal is made. Shuttle service w/ scheduled service within 15 miles of dealership between 7:30am & 5pm Monday through Friday. 135 point safety check: The Service Department will check your vehicle to make sure components such as brakes, windshield wipers, lights, and much more are in proper working order and that you won't experience any unexpected problems. Roadside Assistance for 3 years or 36,000 miles (whichever comes first).
As Seen On: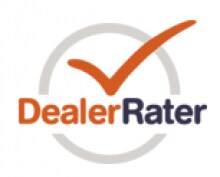 DealerRater.com Review:
12/21/16 "Great Experience at Liccardi Ford
"Liccardi is a class act. I told them what I wanted and what I could pay and they did it!"-- 
Ron Carr
Questions About Our Buyers Advantage Program? Please Feel Free To Ask Us Anything!
WE'RE ONLY HERE TO HELP... NOT HARASS
We respect your privacy, value your trust and PROMISE to never share your contact info with anyone. And we will NEVER attempt to contact you without a valid reason.