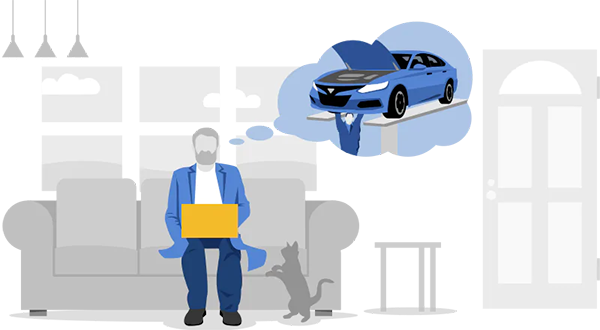 Liccardi Home Services
We'll Come To You
Liccardi Ford will come to you! We have made it possible for all of our customers to easily and conveniently shop for cars, order parts, schedule service and to schedule test drives all from the comfort and safety of their home. If you are a driver from Watchung or the Edison, NJ area, our dealership is well equipped to handle all of your car needs directly online. When you are ready for a test drive or if you simply need auto repairs you can request pick up and delivery online. We ensure that our staff takes all the necessary precautions to ensure yours and our safety.
What Are Liccardi Home Services?
If you are a Watchung resident or from the Edison area, you have likely come to appreciate the services that our team at Liccardi Ford delivers. At our store, we work hard to offer the services that our customers need to keep moving forward. And that includes our ability to bring a variety of at-home services to make your automotive experience even more convenient.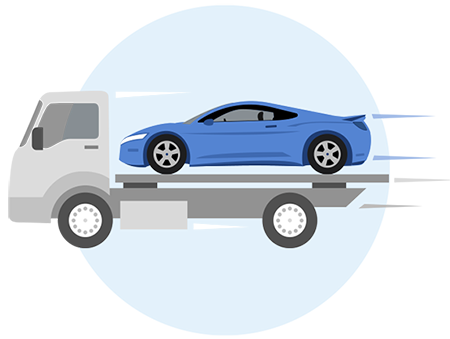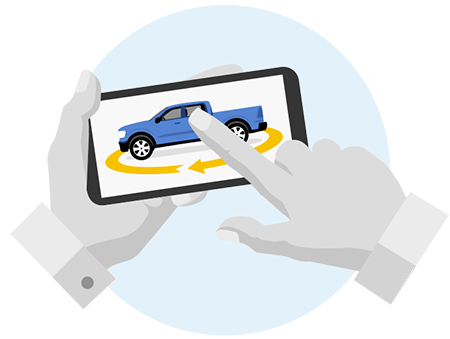 Video Walkaround
One service that we are excited to offer to Westfield, NJ drivers is video walkarounds. With a video walkaround, you can get a full sense of what our inventory has to offer. You can see a 360-degree view of the interior and exterior of the vehicle that you are looking for. Video walkarounds also show you what features the particular model you are researching has. Which will give you unique insight into what the car, truck or SUV you are shopping for offers.
If you are a Piscataway Township driver in the market for a nicer, newer ride like one of our many new Ford models, we encourage you to utilize our video walkaround. That way, you can ensure you are getting the right vehicle for your lifestyle needs.
Search Available Vehicles
Request Video Walkaround
At-Home Test Drives
We understand that many area drivers like to experience first-hand how a vehicle drives. It is for that reason that we are offering at-home test drives to our customers. We take the proper precautions when preparing a vehicle to deliver to your home for a test drive. We clean and sanitize each vehicle before and after a test drive. Which is a reflection of our commitment to your health and safety.
If you are interested in an at-home test drive, you can contact our Ford dealership to set one up. Additionally, you can chat with our team online to determine the proper steps to schedule an at-home test drive.
Search Available Vehicles
Learn More About Test Driving at Home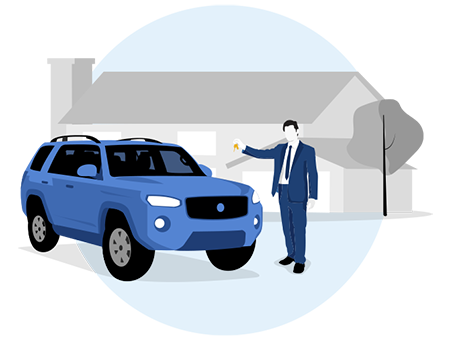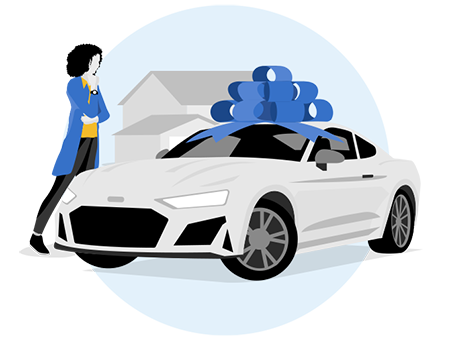 We Can Deliver Your Car to You
In the current climate, staying home is important. Another at-home service we work hard to offer is home delivery to area customers. Whether you are purchasing a new Ford vehicle or shopping one of our used models, you can complete the buying process online and have your vehicle delivered directly to you.
We will disinfect and clean your car before it is delivered, which is something that you are likely to appreciate. By utilizing at-home delivery, you will have peace of mind when receiving your new automotive purchase. You can contact our sales team to learn more about this offering.
Search Available Vehicles
Request Local Home Delivery
Maintenance Services
Even in the current situation, you still need a reliable vehicle. If you live within 20 miles of our dealership, we can help keep your vehicle helpful with at-home maintenance services. We can you're your vehicle up, service it and then return it to your home. Which means you can continue to enjoy the driving experience you have come to expect from your Ford model.
For some time, area drivers have counted on our Ford technicians. Whether you are looking for parts or service, you can take care of your maintenance needs with our online tools.
Schedule Home Service
Visit Service Center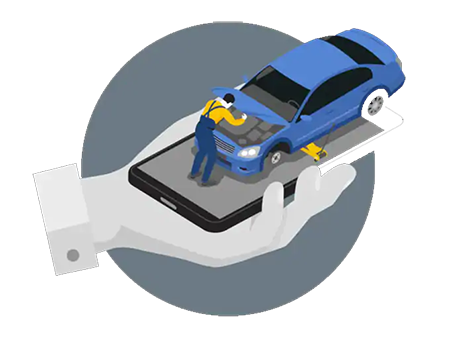 ---
Utilize Our At-Home Services
Liccardi Ford is here for you during these trying times. If you are in need of automotive maintenance, or you have been considering a new Ford purchase, we are ready to help with the number of our online tools and at-home services.
*All Dealer Home Services must comply with state or local COVID-19 ordinances.