Why Buy from Liccardi Ford?
If you're on the market for a new Ford model in Watchung, NJ, then Liccardi Ford is one of your best options. We service the Watchung community and our customers appreciate our friendly atmosphere, superb selection of vehicles, and commitment to excellence. If you're not sure where to buy your next Ford, then stop by our dealership and learn why so many people trust Liccardi Ford for all their automotive needs.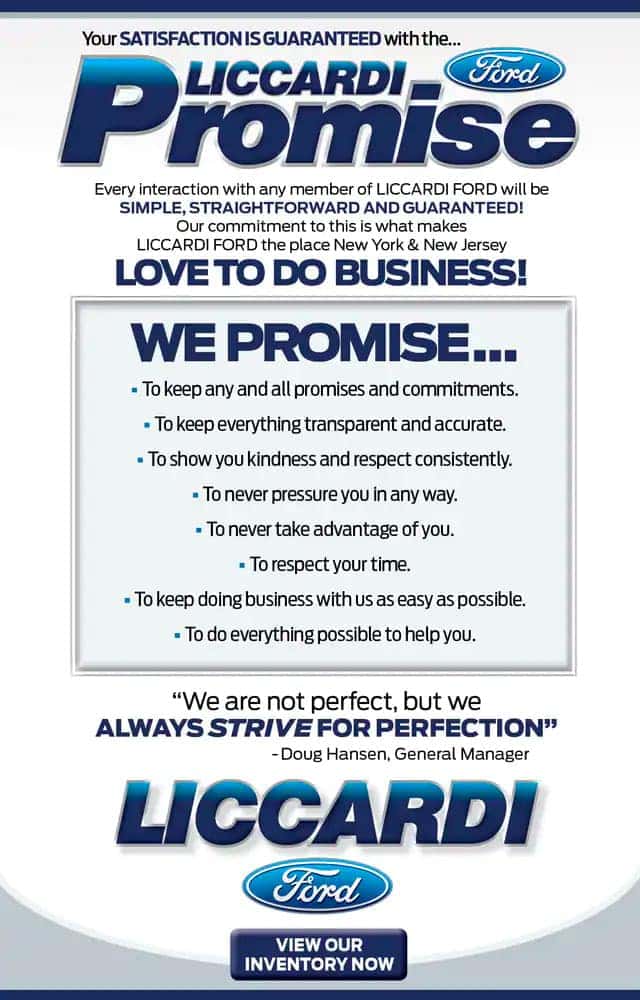 Our Trustworthy Staff
We treat our customers like family, so that means when you're looking for a new Ford, we give you respect and transparency. You won't get any surprise fees or deceptive payment structures at Liccardi Ford, because our number one priority is that you drive off our lot feeling satisfied. Our sales professionals give you a friendly, low-pressure sales environment, so you can take your time and be sure you get the model that is right for you.
Our Promise to You
When you shop at Liccardi Ford we promise to treat you with the utmost respect. This includes keeping our commitments, keeping things transparent, and showing you kindness. We will also never pressure or take advantage of you in anyway and we will also be mindful of your valuable time. By giving you the respect you deserve, we make doing business with Liccardi Ford easy and fun.
Stop by our Westfield, NJ area Ford dealership and meet our friendly staff firsthand, we can help you find the Ford model that fits your lifestyle and set you up with a test drive.
Local History
We've been operating out of this location since 1970, but the Liccardi family history goes back even further than that. Our family has been in the automotive business since 1938 starting in Manville, NJ. This history means that we're connected to the area, we've been here for generations, so we respect this community and its history. We know that the Watchung community keeps us going, so we make sure to treat our customers right.
Our years in this industry have given us an expertise that you just can't replicate. If you want to do business with a Ford dealer who knows the industry inside and out, then you can't do better than Liccardi Ford. Over the years we've learned there's no better way to do it than to keep it simple, straightforward, and guaranteed.
As Seen On: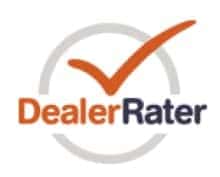 DealerRater.com Review:
12/21/16 "Great Experience at Liccardi Ford
"Liccardi is a class act. I told them what I wanted and what I could pay and they did it!"-- Ron Carr
Visit Liccardi Ford Today
We are conveniently located on 1615 Route 22 in Watchung, NJ, so make the drive down today and explore everything we have to offer. You'll be greeted with a smile and we are always ready to answer any questions you may have.